Prominent Round Bar Manufacturer in India
---
Manan Steel & Metals is an ISO 9001:2015 certified company. Our main corporate headquarters is located in Mumbai. We focus on providing superior quality products and materials and the best quality service to ensure a Long-term Business Relation. We offer all types of Round Bars, Pipes, Flanges, Buttweld Fittings, Socketweld Fittings, Fasteners, Sheet Plate & Coil, and other products in different shapes & sizes. We ensure that superior quality material is used for the production of our products.
Manan Steel & Metals is a renowned & trustworthy Round Bar Manufacturer & Supplier in India. We have also developed faith and understanding with our customers through years of service. We are continuously improving our quality of products & services to serve our customers better. We have strict & superior quality control processes to ensure that every product we deliver is up to the mark.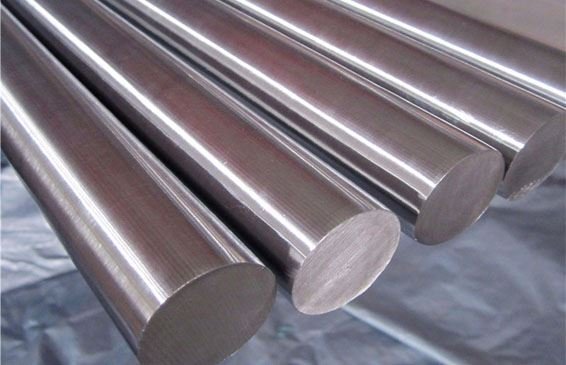 'Manan Steel & Metals' is also Importer & Supplier of items made from Stainless Steel, Hastelloy, Aluminum, Monel, Nickel, Inconel, Titanium and Titanium Alloys, Brass & PVC coated. 'Manan Steel & Metals' is also Stockists for Indigenous and Imported Pipes, Pipe Fittings, Flanges, and Industrial Items. In order to meet the off-hand requirement of our client, 'Manan Steel & Metals', keep a buffer stock of standard items of Pipes, Pipe Fittings & Flanges from sizes ½" to 24". Customer's requirements of special items are manufactured with optimum standards in a limited time.
'Manan Steel & Metals' products are also manufactured and supplied under inspection by Third Party Consultants viz. TICB, TOYO, UDHE, H&G, IRS, IDEA, KPG, LINDE, BAXCOUNSEL, BVIS, CEIL, DNV, DALAL, MECON, PDIL, RITES, TCE. In addition to the manufacturing of Pipe Fittings and Flanges, 'Manan Steel & Metals' has diversified its business with a growing vision towards dealing in all types and sizes of Industrial products viz. Pipes, Sheets Plates & Coil, Pipe Fittings and Flanges, Fastener Items, Packing material, etc.