Invar 36 Round Bar Manufacturers
---
Manan Steel & Metals is one of the trusted and reliable manufacturers, suppliers, and exporters of premium quality Invar 36 Round Bars in Mumbai, India. Our Totally equipped rationalized plant, smooth manufacturing process, superior raw material, and a panel of experts offer accurate and high-quality ASTM F1684 Invar 36 Round Bar.
---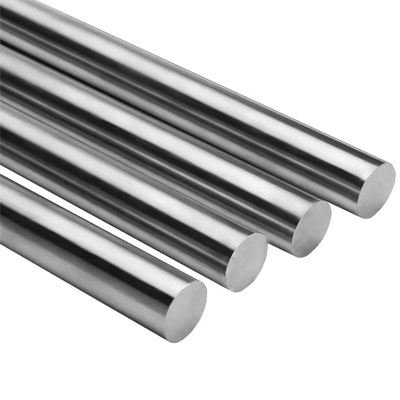 Hastelloy Round Bar Manufacturers
---
Manan Steels & Metals are prime Hastelloy Round Bar Manufacturers in India. We have years of experience in manufacturing and exporting a standard quality of the ASTM B574 Hastelloy C22 Round Bar in bulk. The Hastelloy Round Bars has a combination of good physical & mechanical properties such as corrosion resistance and high strength with outstanding weldability.
---
Monel Round Bar Manufacturers
---
Manan Steel & Metals is one of the most leading Monel Round Bars Manufacturer in Mumbai, India. Our company is a name that people trust, our brand name implies fast delivery, affordable prices, and superior quality of ASTM B164 Monel 400 Round Bar. We have supplied Monel Round Bars in various cities and industries in India.
---
Manan Steel & Metals
Manan Steel & Metals is an ISO 9001:2015 certified company. Our main corporate headquarters is located in Mumbai. We focus on providing superior quality products and materials at the best quality service to ensure a Long-term Business Relation. We offer all types of Invar 36 Round Bar, Tungsten Carbide Round Bar, Hastelloy Round Bar, Titanium Round Bar, Monel Round Bar and other products in different shapes & sizes. We ensure that superior quality material is used for the production of our products.
Manan Steel & Metals is a renowned & trustworthy name in Manufacturing and Supplier in India. We have also developed faith and understanding with our customers through years of service. We are continuously improving our quality of products & services to serve our customers better. We have strict & superior quality control processes to ensure that every product we deliver is up to the mark.
---
OUR EXCELLENCE
WELCOME TO MANAN STEEL & METALS
---
Quality is our major aim. We are able to maintain good-quality products through our committed personnel and sound infrastructure. We ensure that the best quality material is used for our products. At Manan Steel & Metals, Our commitment is to provide service delivery and quality of products and materials with National and International standards laid down for Metal and Alloy products.
Oil & Gas Industries
Fertilizer Industries
Petrochemical Industries
Aerospace Industries
---
Manan Steel & Metals have always provided us with excellent quality Round Bar and materials such as Monel Round Bar, Tungsten Round Bar, invar Round Bar, etc with prompt delivery and competitive prices.
---
Manan Steel & Metals have always helped us by providing customized solutions for our project requirements at the most reasonable prices with prompt delivery schedules.
---
We have worked with Manan Steel & Metals for 4 years and never had any quality issue with their products. We are completely satisfied with your service. we receive a response immediately that meets my needs.